Euroledlighting based in Redzikowo, SSE, Poland, have been manufacturing original, technologically advanced LED lighting solutions for over 12 years. We also design individually tailored solutions in both OEM and ODM models.
Our modern factory consists of: technological laboratories, research laboratories, an R&D department, a projects department, automated pick & place assembly lines and a metalworking centre.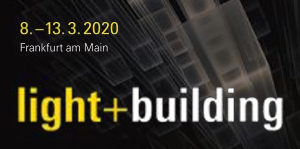 Thank you for meeting us by our exhibition stand at Light & Building, Interlight, LuxLive and Euroshop. We hope to see you again at Light & Building Expo this year!
Euroline is a track lighting solution made solely of aluminium. It consists of a track unit (up to IP65 protection rating) and a vast proposition of high performance LED luminaires with efficiency reaching over 170 lm/W per unit.
The main benefit of the SWE Euroline System is its versatility and ease of use. Fast mounting system allows you to install or dismantle a luminaire within seconds, saving you time and labour.
Euroledlighting Sp. R. Nowak i Wspólnicy Spółka Jawna realizuje projekt dofinansowany z Funduszy Europejskich – Inteligentny Rozwój
POIR.03.04.00-22-0123/20
"Dotacja na kapitał obrotowy dla EUROLEDLIGHTING R.NOWAK I WSPÓLNICY SPÓŁKA JAWNA"
W ramach działania 3.4 "Dotacje na kapitał obrotowy Programu Operacyjnego Inteligentny Rozwój 2014-2020, dofinansowany ze środków Europejskich Funduszy Strukturalnych i Inwestycyjnych", którego celem jest utrzymanie prowadzenia działalności przedsiębiorstwa.