Euroledlighting have been manufacturing original, technologically advanced LED lighting solutions for over 12 years. The company has its facility located in SSE,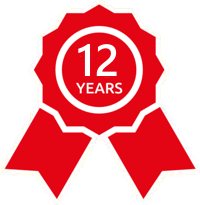 Redzikowo, Poland. Euroledlighting's modern factory consists of: technological laboratories, research laboratories, an R&D department, a projects department, automated pick & place assembly lines and a metalworking centre.
Euroledlighting is also designing individually tailored solutions in both OEM and ODM models. The company is manufacturing a wide range of LED luminaires required for complete illumination of any project, no matter the size, complexity or industry. Apart of high quality, competitive prices and quick delivery, our greatest advantage is flexibility in the adjustment of individual parameters accordingly. We are working together with majority of leading LED component manufacturers.

Due to the experience in designing and manufacturing LED lighting systems, broadness of our offer, scaling and optimization, we are able to offer one of the best professional lighting solutions on the market.
All products offered by Euroledlighting are made using components either manufactured on site or delivered by leading LED brands worldwide. This includes: drivers, LED diodes or control units (DALI).